Hosted by National Queer Theater & Dixon Place, and moderated by Sivan Battat, a panel with activists from across the Middle East and North Africa region discussed Transgender and Transnational Activism.
What does queer and transgender activism look like in this region? In conversation around Amahl Khouri's documentary play She He Me, following the true stories of three Arab characters who challenge gender norms, the panel explored queer experience in the region, activism on the ground, and how the Middle Eastern and North African Diaspora can support this work.
The panel features Amahl Khouri, Hashem Hashem, and Pooya Mohseni.  Please visit Dixon Place's website to read more about the panelists!
http://dixonplace.org/performances/creative-conversations-queer-transnational-activism-in-the-middle-east/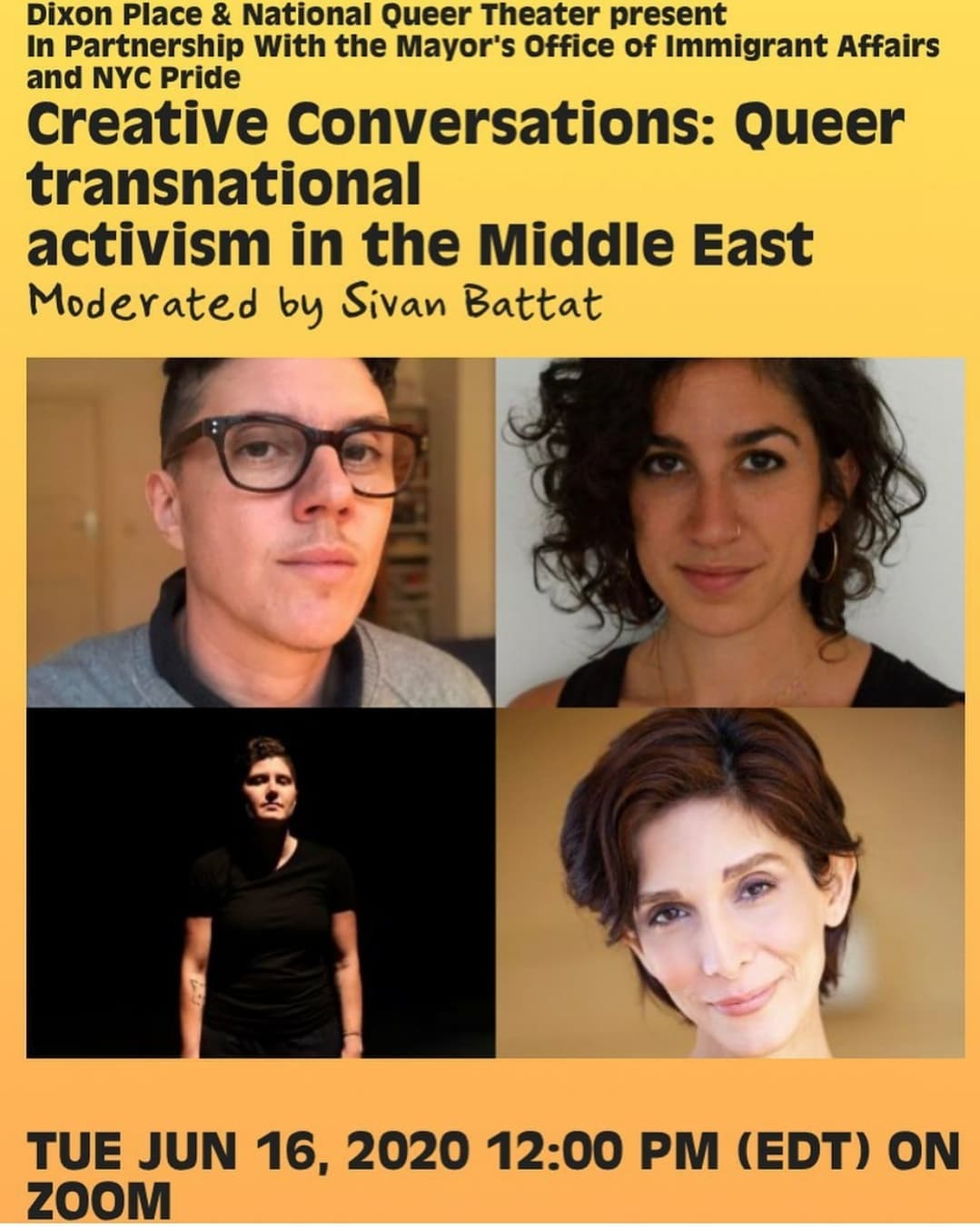 ⠀⠀