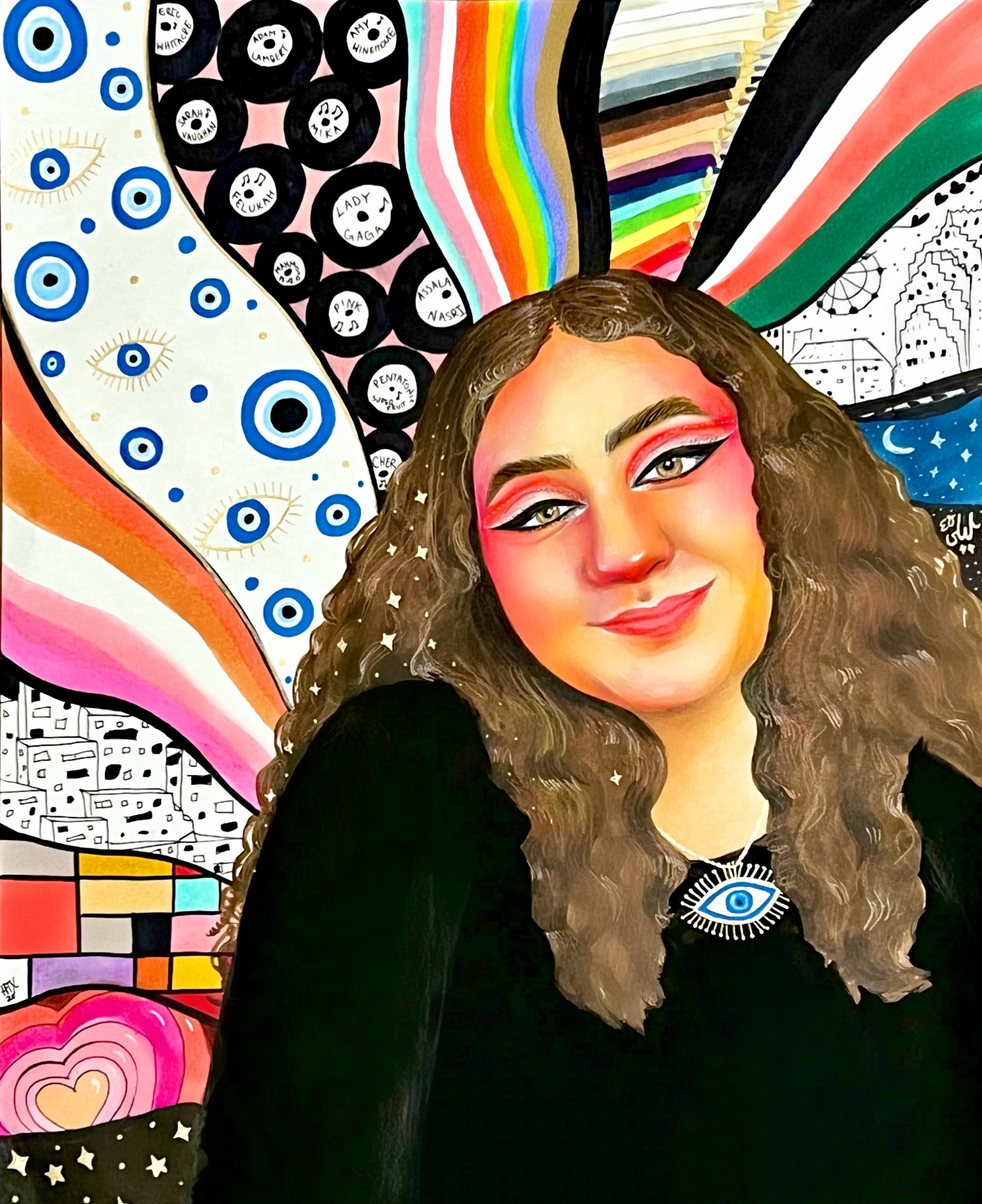 Layla EO is a Jordanian-American artist, self taught illustrator, and overall creative, raised in Texas, currently living in Chicago, offering a more vibrant take on the world. 
Layla talks about using her bold color palette as an alternative to the infamous yellow filter usually used to portray our home countries in Hollywood. Many of her illustrations feature queer, SWANA, and other POC subjects, allowing a wide range of people to imagine themselves through a lens of joy and beauty.
As Layla discusses her love for drag, we all recount our own dabblings as drag kings and queens. We also talk about the queer and SWANA subculture scenes in different cities, and how Americans continue to be confused about geography.
https://laylaeo.wixsite.com/artist