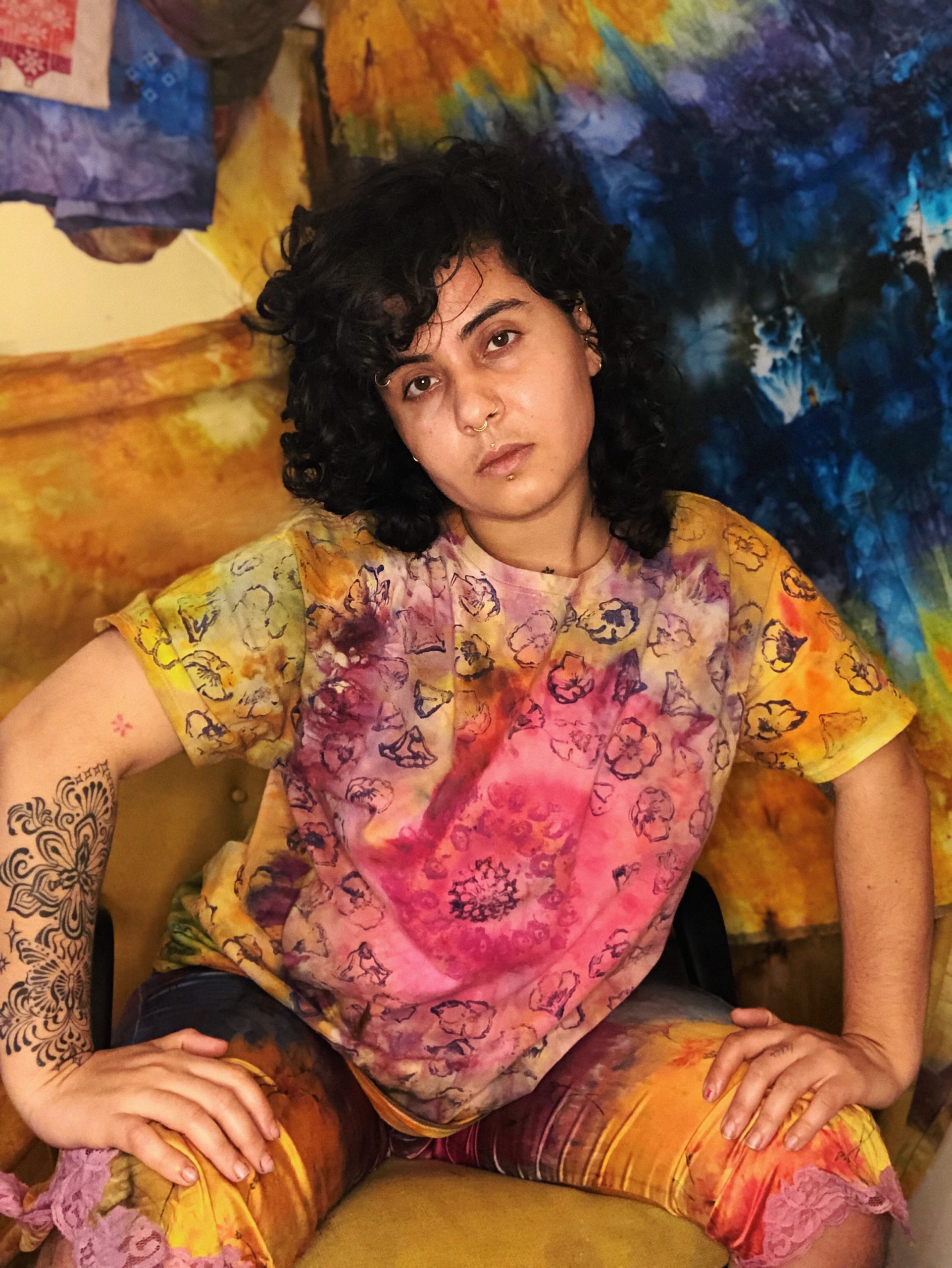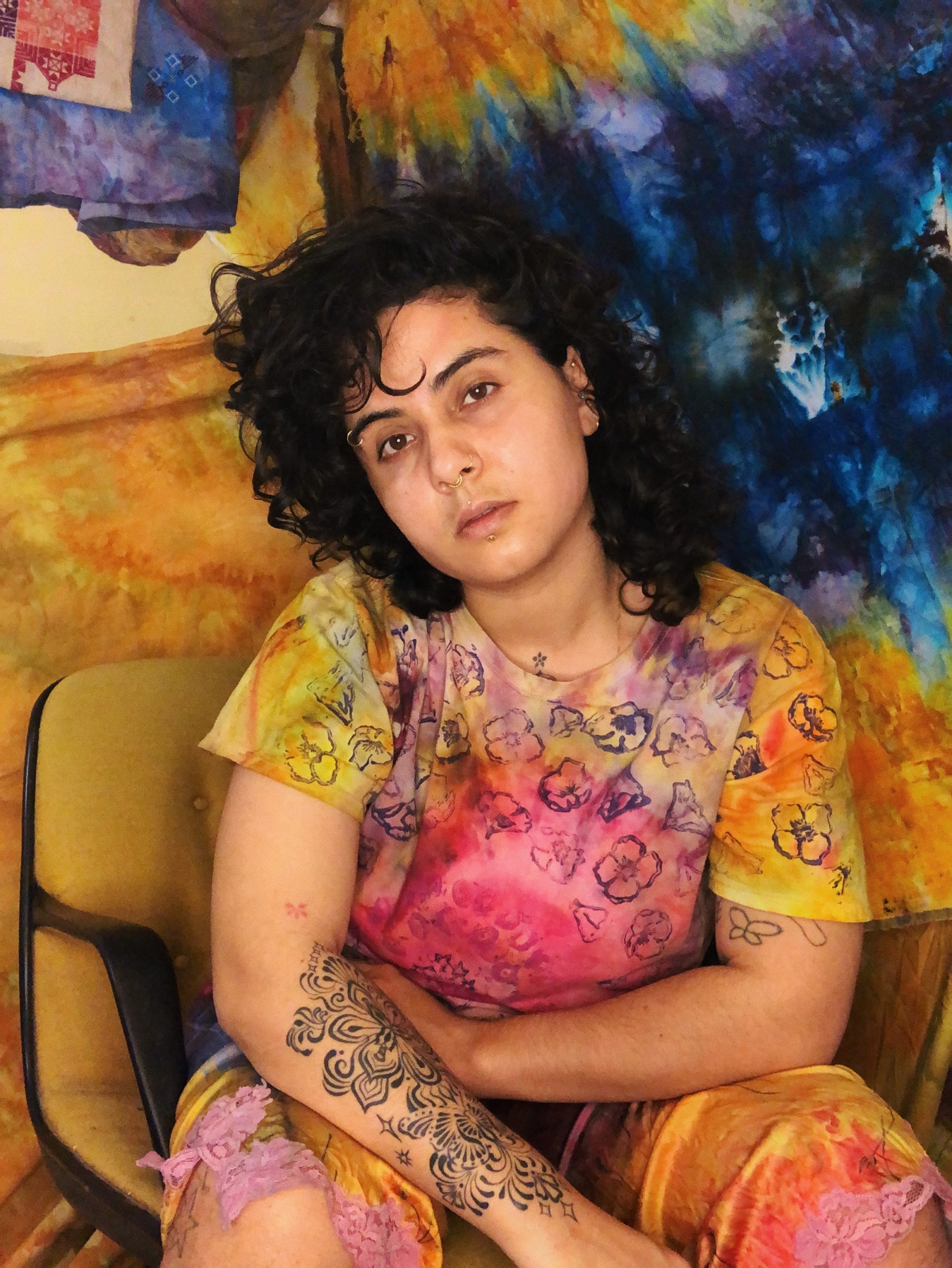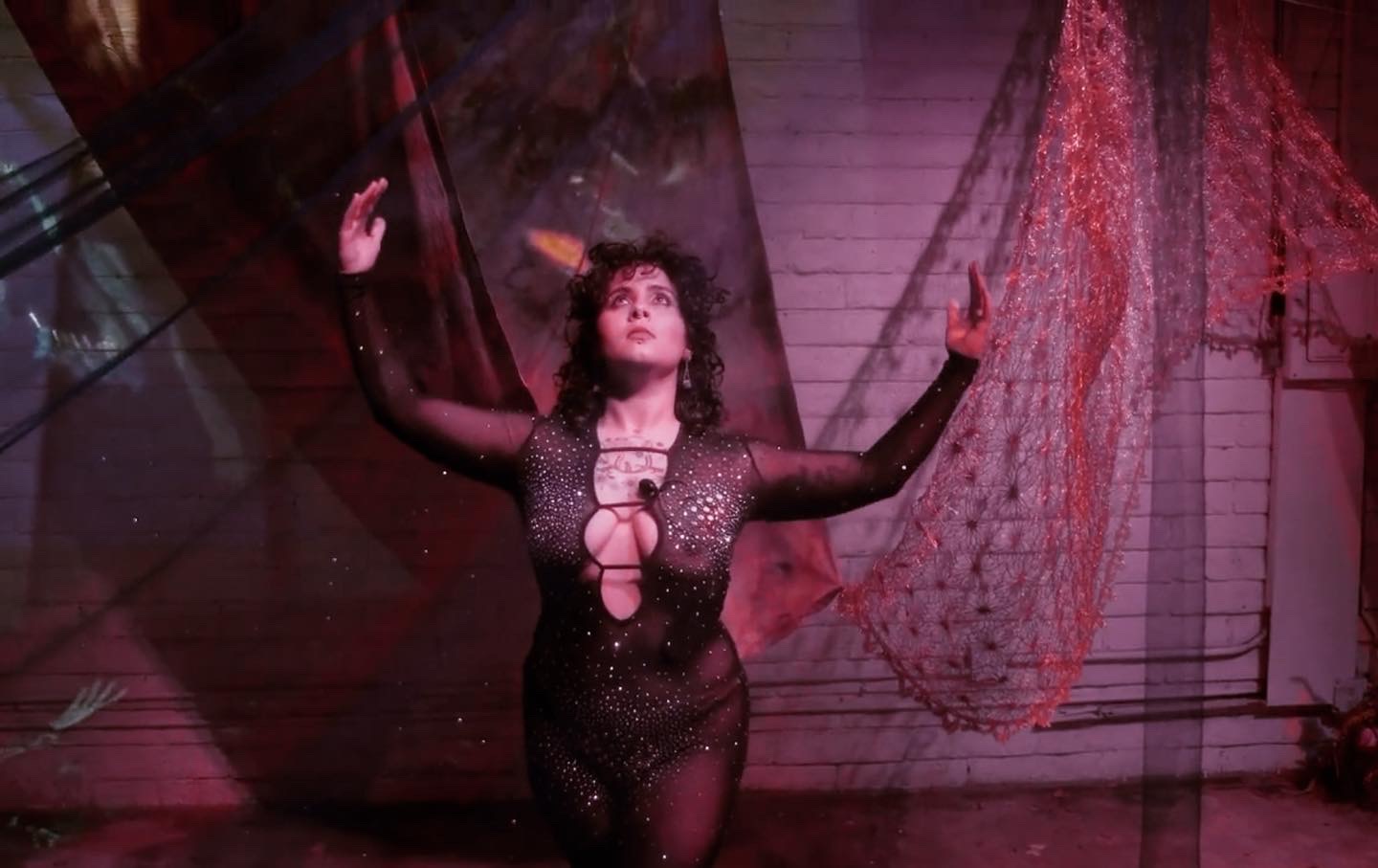 Amal Amer (they/them) is a transdisciplinary artist, writer, and facilitator of SWANA descent currently based in California. Through visual media, performance, and collective storytelling, they explore the tension between rootedness and movement in diaspora. Amer's work reinterprets symbols and stories from SWANA cosmologies, holding space for queer and trans folks to transform and heal. Weaving together magic, spirituality, desire, displacement, and state violence, their work colorfully trans*cends gender and media boundaries. Blessed with the gift of traveling between worlds, they move between organizing spaces, nightclubs, institutions, friends' couches, and star-storied spirit and plant realms. Their solo show, i love you like the stars, has shown online and at HATCH Workshop. They have shown across the web and have performed or shown work at USC Roski and Leiminspace in Los Angeles, YallaPunk!'s show at Vox Populi in Philadelphia, and La Mutinerie in Paris. Their work has been featured in Reconstructed Mag, Salon al Mahjar, Zafaraan, MILLE World, them, XY&Z and AWID Magazine, and on the podcast they host, Diaspora Babes. They have recently been an artist at the Coaxial Arts Foundation, the Wassaic Project, and HATCH Workshop. They graduated with a BA from Williams College in 2017, and have ongoing study in herbalism, dance, and astrology. Find them at amalamer.myportfolio.com and on Instagram @youcandoithabibi.
This episode includes conversation surrounding creative ecosystems and what this means in their practice.  We also discuss how, during a period of quarantine for many, connections were formed with such particular intention.  Amal talks about their relationship with land and how working with the land has been in navigating such a period of isolation.  Amal also formed new relationships online with other artists, transcending geographical boundaries.  On the topic of isolation, we also talk about the loneliness of being a queer person in this world, such as the need – while growing up – to suppress discussing heartbreak we experienced.  Through storytelling and community now, we have the chance to honor those stories we did not have the liberty to express in the past.
With indigenous Yemeni roots, Amal's physical and spiritual urge to nurture land and growth stems from a lineage of farmers.  Amal describes their grandfather's ability to know how and when to plant based on the position of the stars.  Stars, thousands of years away, informing people on earth how to feed themselves, is just one indication of why we should honor our connection with our universe.
We talk about our ancestors continuing to live through us, and how this can be acknowledged and shared through our actions and our art.  During their time at Coaxial Arts Foundation, Amal has been exploring the connections between SWANA mythology and queer and trans love through a project titled The Ancestry of Desire.  Amal reads some of their poetry on this episode (disclaimer: prepare for some eroticism!), describes The Ancestry of Desire, and shares the community that has formed through it.