It was such an amazing surprise, while we were in Tampa, to learn from our friend Nadia about the Arab Festival that happened to be going on that weekend.  The organization Art2Action was one of the cosponsors of this amazing event.  Alia attended the festival and knew that contacting Andrea Assaf was a must after that!  We ended up recording an excellent episode not long after the festival, and it was so wonderful getting to talk to Andrea.  We talked about the organization Art2Action https://art2action.org which is the org that Andrea is the founding Artistic and Executive Director of.  We talked about many things, and one of the main topics was how art can bring people together, including people who normally would not find themselves in the same spaces.  We discussed how necessary it is for us all to strive to look outside of our bubbles and be willing to have conversations with people who have differing mindsets from us.  Thank you so much to Andrea for joining our podcast!
Photo credit goes to La MaMa ETC; this is a photo from one of Andrea's performances:
See below for links provided from Andrea that are related to topics we touched on and more!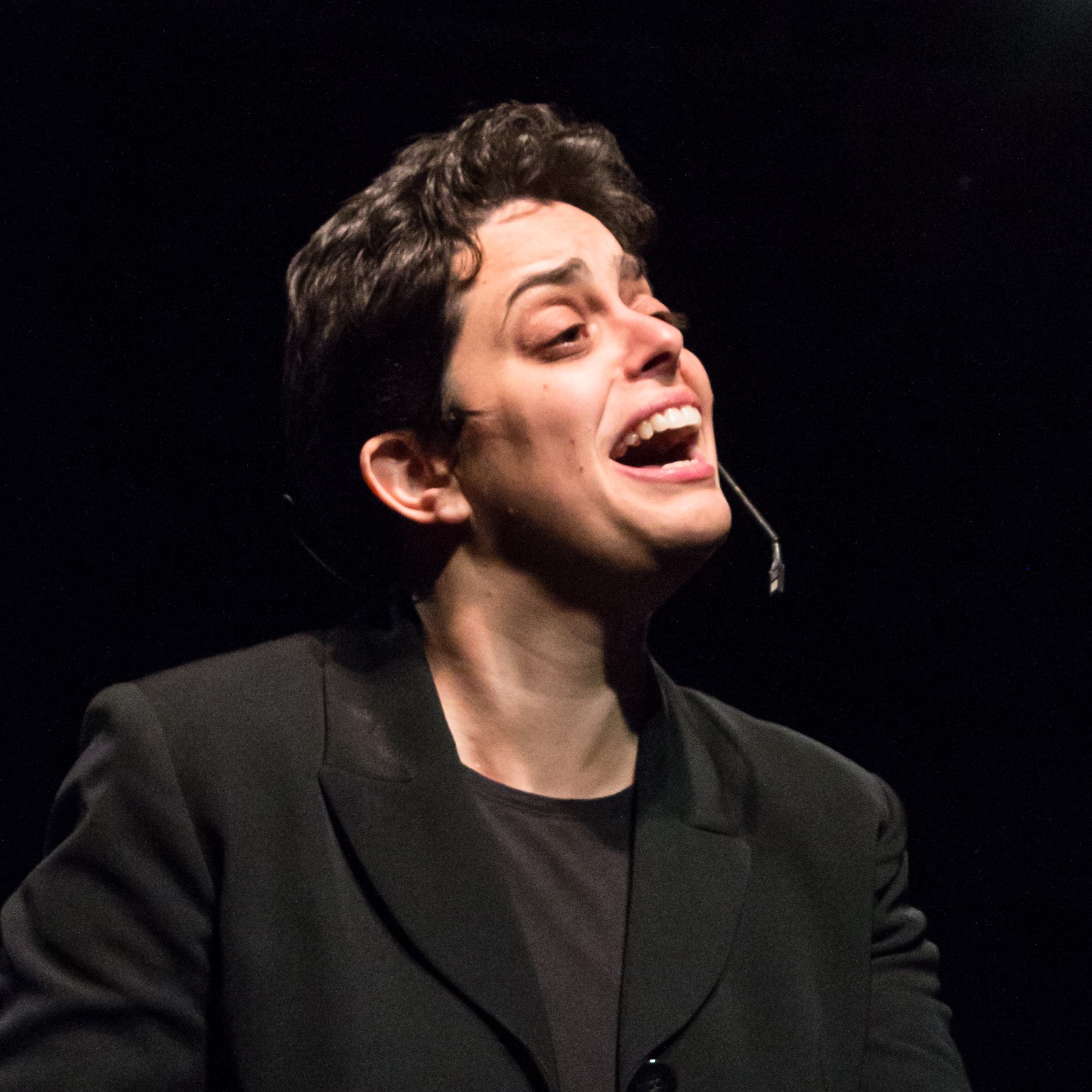 See Andrea's bio here: https://art2action.org/andrea-assaf
Eleven Reflections on September
https://art2action.org/eleven-reflections-on-september/
&
https://vimeo.com/channels/11reflections
Eleven Reflections on September soundtrack – Original cast recordings of all the poems and music from
the 2011 production. Order on CD Baby, or download from ITunes:
http://www.cdbaby.com/cd/andreaassaf
https://itunes.apple.com/tm/album/eleven-reflections-on-september/id464813842
Veteran Arts Program
https://art2action.org/veterans-in-tampa/

THIS Bridge:  Arab, Middle Eastern & Muslim Artists Series
https://art2action.org/this-bridge-arab-muslim-middle-eastern-artists/

Light Me Up (an offering to the Movement for Black Lives, in memory of Sandra Bland) – 2017 Freedom
Plough Awards from Poetry & Activism, Split This Rock (8 min):
http://www.splitthisrock.org/poetry-database/poem/light-me-up
Follow on Social Media:
Facebook, Twitter and Instagram: @Art2Action
VIMEO: https://vimeo.com/channels/art2action
YouTube: https://www.youtube.com/user/art2actionTV
Soundcloud: https://soundcloud.com/art2action
#Art2Action #11Reflections #THISbridge