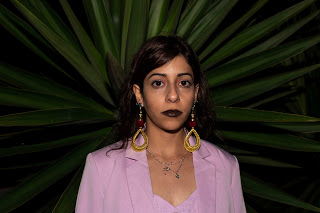 Reem, otherwise known as MEER off rap duo COOL TAN (p.k.a HEAVY)  is a Lebanese/Palestinian/Iraqi wordsmith, poet and artist. Her raw and unapologetic raps speak about suffering and mental health. Her music journey creates a platform for others who are also living with depression from strict cultural traditions.
Reem has been involved in other bands such as COOL TAN (previously known as HEAVY) they have already been involved in festivals such as 'Auckland city limits' and 'Laneway'. Played support for Le1f, Earl Sweatshirt, Jurassic 5 and Ratatat.
Having just moved to Australia recently she's already halfway through her album, and just released a single (the SAME TIME as this episode release, which was such awesome timing).  It's called Fatoush, and you can find it on Spotify as of now!
Reem has a passion in mental health and is an advocate when it comes to speaking her mind.
Follow Reem:
https://www.facebook.com/meeriscool
@__meer_is_cool__ on Instagram
Check out the following interviews to read more about Reem:
https://www.google.co.nz/amp/s/digital-serum.com/2018/10/29/diaspora-meer-makes-waves-for-arab-women-in-rap-music/amp/
https://thespinoff.co.nz/music/03-11-2018/rapper-meer–once-i-started-to-love-myself-completely-i-became-almost-unstoppable/
https://www.google.co.nz/amp/s/noisey.vice.com/amp/en_au/article/8qgmbp/auckland-artist-meer-is-exploring-injustice-in-the-arab-community
Music: