Last updated on March 20, 2020
Beruit-based writer, actress, and storyteller Dima Mkhayel Matta (Follow on IG: @dimamatta) joined Nadia Khayrallah (@nadiainherownworld) and Adam Elsayigh (@adamelsayigh) to talk about her recent solo show, her storytelling series Cliffhangers Storytelling, the challenges of navigating censorship and orientalist tropes, the importance of (queer) art in revolution, and more! She also reads a few excerpts of her piece "This is not a memorized script, this is a well-rehearsed story," presented through Zoukak Theater Company and developed at the Sundance Institute Theatre Lab.
Note: Unfortunately, Dima's residency at Theater Mitu in Brooklyn, discussed in the podcast, has been cancelled due to COVID-19 concerns. We hope to see this collaboration happen in the future!
Referenced in the episode: Every Single Article Ever Written About Being Gay in Beirut in One Convenient Article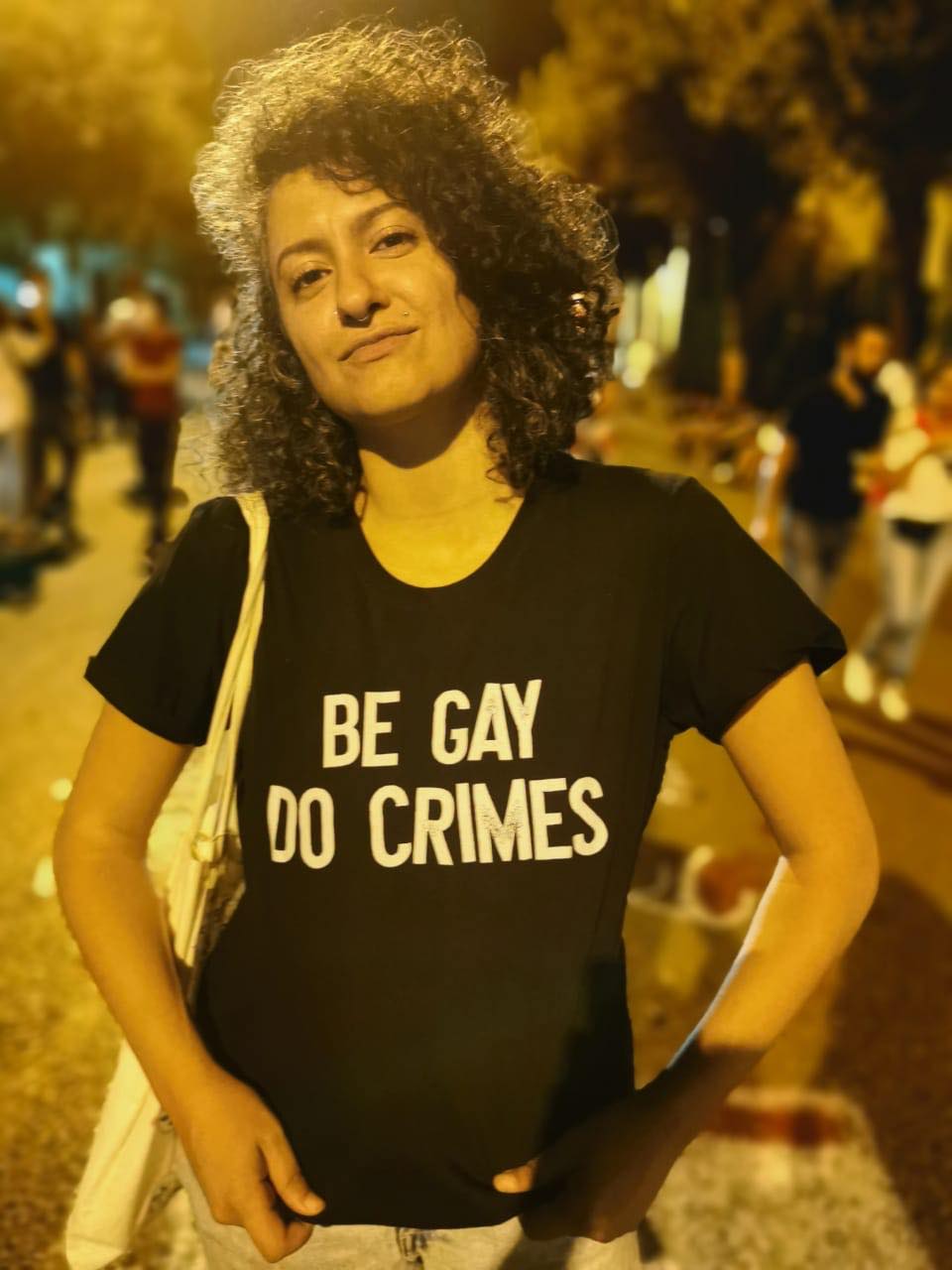 Pictured is Dima wearing this iconic shirt from Nadia (as mentioned in the episode)!
This episode was recorded and edited by Nadia.