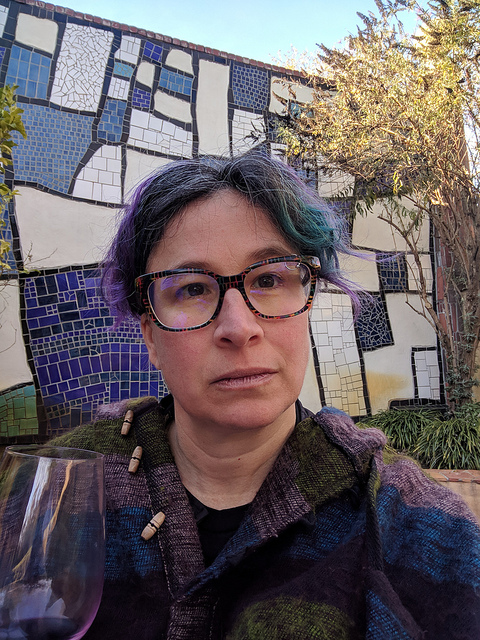 Photo source:  https://bookmaniac.org/about/
We were joined by Liz Henry who played a vital role in 2011 in unveiling the hoax surrounding the blog 'A Gay Girl In Damascus' — the fictional character Amina Arraf had become a beloved figure by many around the world at the time.  When Liz helped discover that Amina did not actually exist (and a catfisher in the UK was behind the scheme), many people who had been invested in Amina's story experienced various levels of grief.  To many, Amina represented a key shift in conversation surrounding the LGBT community; finally, there was an Arab lesbian voice reaching folks internationally.
It was surreal, in 2021 on our podcast focused on queer Arabs, to have the opportunity to have our own conversation about the hoax with Liz, and its impact on our community.  An episode from another perspective about this topic will be released soon, so keep an eye out for that one as well.
For background infromation:
https://www.newyorker.com/books/page-turner/how-to-hoax-yourself-gay-girl-in-damascus
Read about the documentary here:
https://en.wikipedia.org/wiki/The_Amina_Profile
Mentioned in episode:
Article written by Liz on ethics of online investigation:
https://modelviewculture.com/pieces/investigation-online-gathering-information-to-assess-risk?fbclid=IwAR2ldFzmQ5Ad7z0Yg9EXEXPHUJUWPo5okumqjXLCSxJlqDr6ifTzqtrnT-M
Liz's book of poetry:
https://www.goodreads.com/book/show/13513084-unruly-islands
Translated by Liz:
https://www.spdbooks.org/Products/9781945720048/my-lai.aspx