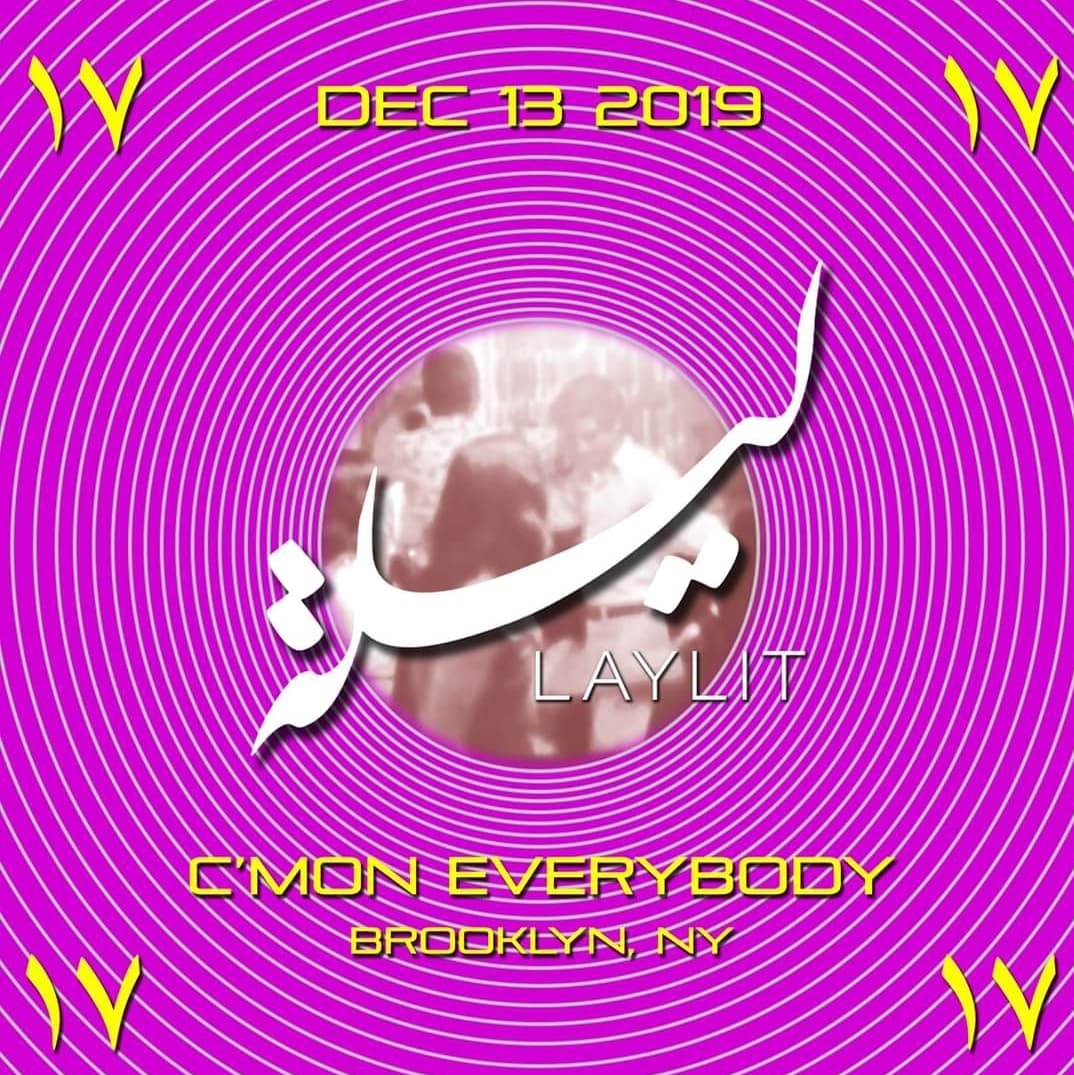 For the last episode of this year, we bring you a glimpse into a party called Laylit.  As the event listing describes it, it is a party celebrating the diverse music from the MENA region and its diaspora.  "Stretching all the way back to the 50s and diving into today's contemporary scene, each LayLit party takes you on a genre-spanning musical trip, highlighting the incredible diversity, depth and richness that comes out of the region."
These parties happen in both Montreal and NYC; the NYC one is hosted by C'mon Everybody, a welcoming space in Brooklyn.  Wake Island and Saphe make these beautiful dance parties a reality.  We (Nadia and Alia) got to talk to Nadim and Phil of Wake Island about the significance of Laylit, what goes into curating a set, and how the revolution has influenced Laylit.
Later, you'll hear from attendees Hilal a.k.a. thelebanesemafia!
Follow laylitparty and wakeislandmusic on Instagram.
Check out: