Last updated on January 17, 2020
Salon Al-Mahjar in NYC is a safe space for artists to collaborate and share their work.  On December 8, the 7th salon was held at Brooklyn Arts Exchange!  While the last salon (6) focused on music, this one focused on dance and theater.  Hear from the artists who showed work, along with some of the attendees!
This salon was organized by Nadia Khayrallah, Hilal a.k.a. thelebanesemafia, and Mariam Bazeed.  Nadia arranged for the venue and curated the dance side of this salon, while Mariam focused on the theater side.  Thank you to Nadia, Hilal, Mariam, and the artists who showed work for creating such a beautiful evening.
Artist bios are as follows:
Adam A. Elsayigh (pictured here with Michael, as promised!) is an NYC-based, Egyptian playwright, translator, and arts producer. Through his playwriting (Salat, Jamestown/Williamsburg, Drowning in Cairo) and dramaturgical work, Adam interrogates issues of immigration, colonialism and the experience of queerness in the Middle East. Adam is the Roundtables and Casting Apprentice at The Lark Center for Play Development. He is an Associate Artist at National Queer Theater, and a member of The Writer's Roundtable at The Joust Theater Company. He holds a BA in Theater with an emphasis in Playwriting and Dramaturgy from NYU Abu Dhabi, and is a Ph.D. student in Theatre and Dramatic Criticism at CUNY'S Graduate Center.
Instagram: @adamelsayigh
Photo: Adam + Michael!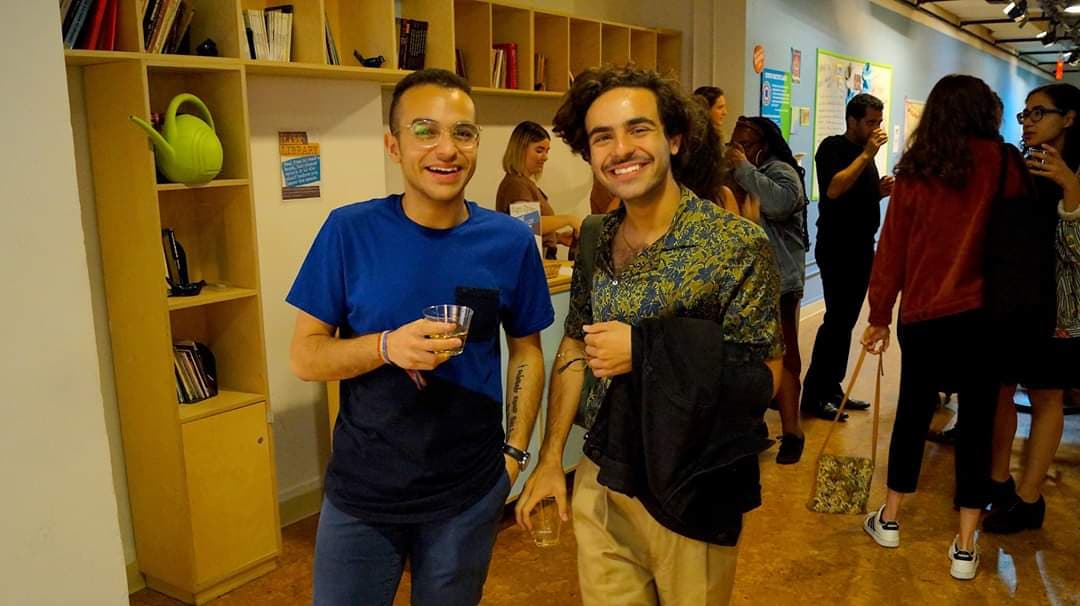 donia salem harhoor (she/her) is an Egyptian-American bibliophile. Executive Director of The Outlet Dance Project, she is a principal dancer and choreographer with Sakshi Productions. She has been a student of acclaimed odissi Guru, Durga Charan Ranbir for the past 17 years and works closely with Rahul Acharya. donia is Grounds For Sculpture's inaugural Performing Artist in Residence.. An alumna of Community of Writers, Open Mouth Poetry Retreat, and Urban Bush Women's Summer Leadership Institute, her poetry has appeared in Anomaly, Ballet Review, and Sukoon magazines, and is forthcoming in an anthology of Arab love poems. She is one of Swim Pony's TrailOff Project authors. harhoor has an MFA in Interdisciplinary Art from Goddard College.
Instagram: @dancinghathor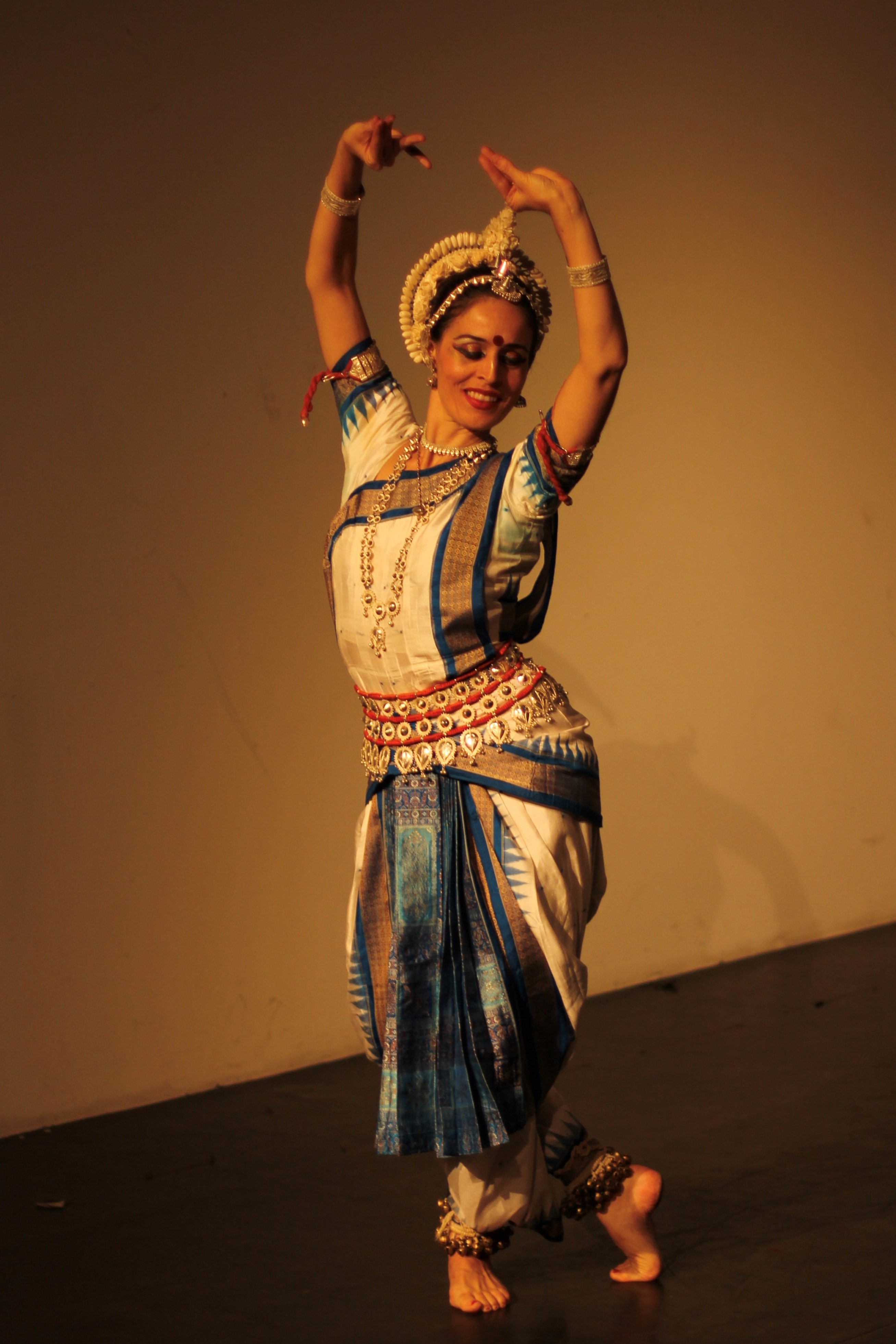 Mx.Enigma, a Mizrachi queer artist, is a mixed media artist in NYC. They graduated from Brooklyn College in 2017 with a B.A in Media/Gender Studies. Their work focuses on the intersections of queerness, American culture & public's perceptions. Their work is featured in over 40 galleries in NY including MOMA, Bronx Museum, Tribeca Film Festival, HBO & BRIC media. They are an alum of the BCI residency in July 2017, & Fall 2019 artist in residence at Judson Memorial Church. They're currently working with NYPL on a play production of "L'Chaim 2 Dykes" on Queer Ex-Hasidic Women who are struggling with their custody battles.
Instagram: @mx.enigma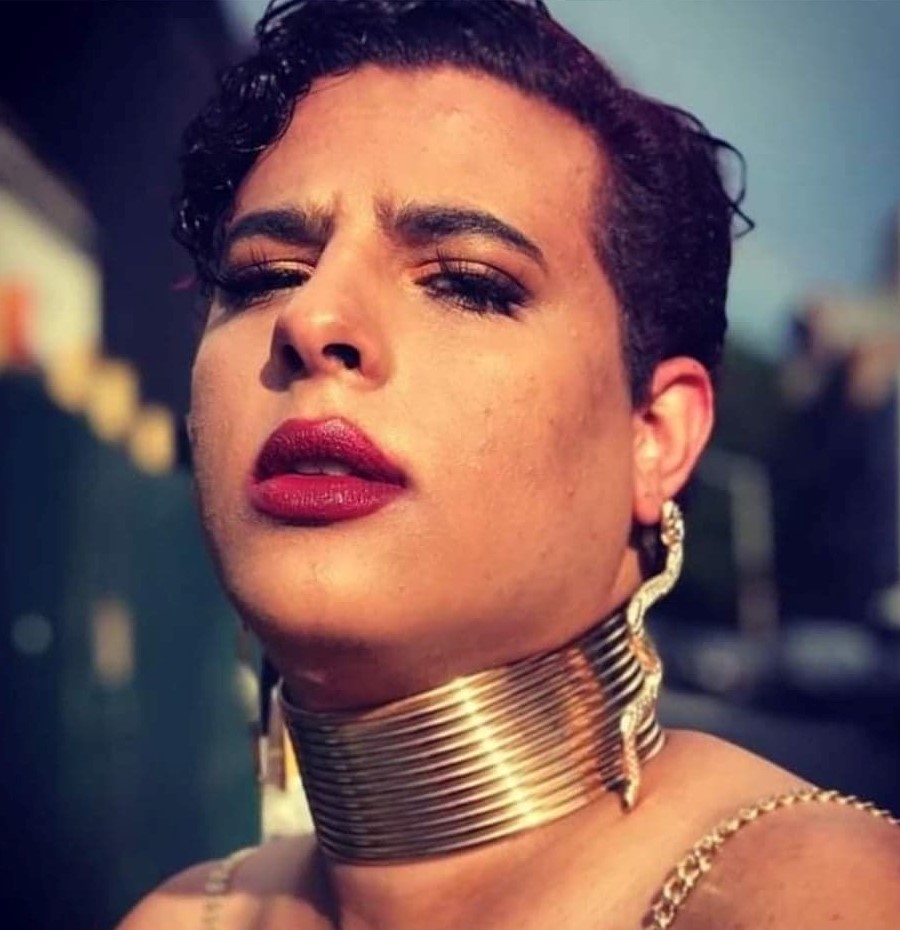 Leila Mire is a Lebanese-American performer, choreographer, educator, and writer.  She received her BFA in Dance from George Mason University in 2018.  She has performed for ClancyWorks, ICONS, Silk Road Dance Company, and in freelance work.  Her most recent work was presented at the IRC, the National Cathedral, and Green Space.  She has also been published for her research on "Orientalism and the Perpetuation of Racist Stereotypes in the Nutcracker."  https://leilamiredance.com
Instagram: @leila.mire
Photo credit: Erica MacLean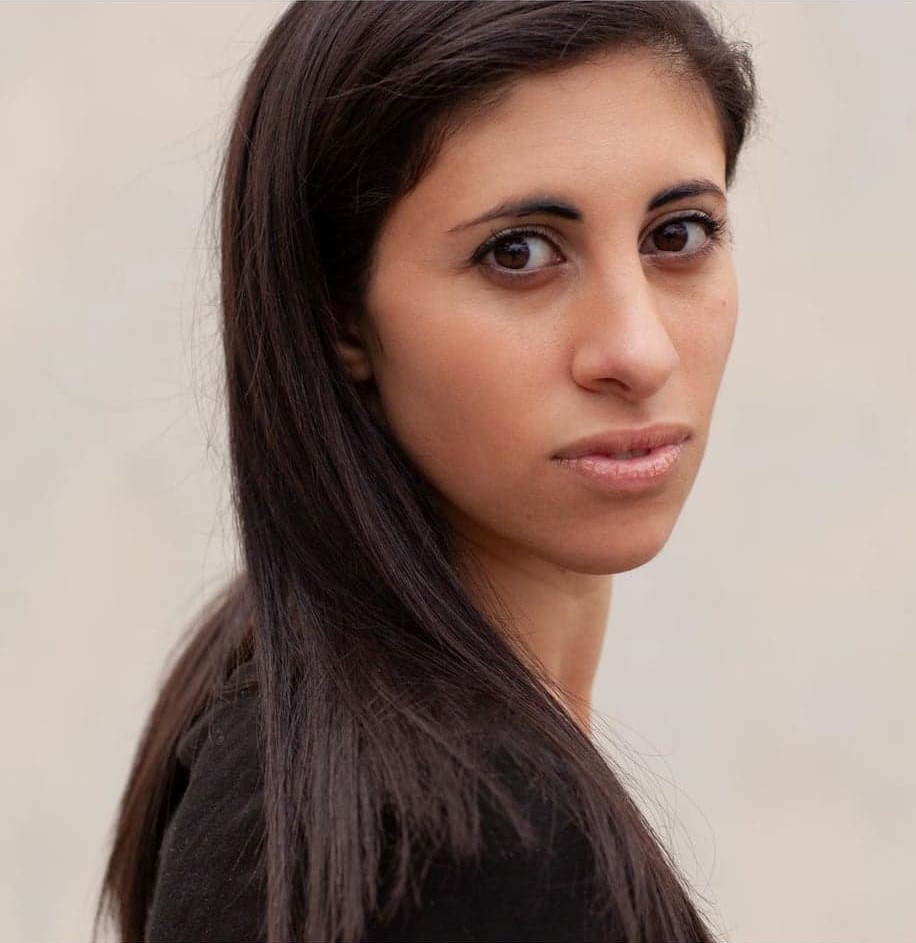 Nadia Khayrallah is a dancer, choreographer, improviser, filmmaker, writer, drag artist, and general menace. Since graduating from Columbia University with a B.A. in Dance and Psychology, she has performed with Jonah Bokaer Choreography, Gotham Dance Theater, Trainor Dance, Artists by Any Other Name, Joe Monteleone, SHIFT Dance Collective, eSKay Arts Collective, and the Merce Cunningham Trust. She has presented choreography through Dixon Place, Dancers Unlimited, Queens College Arts Festival, Queensborough Dance Festival, YallaPunk, and the ModArts Move to Change Festival. She has written for The Dance Enthusiast, The Huffington Post, Sukoon Magazine, and Reductress. She is a member of the Dance/NYC Junior Committee, creating conversation on social and economic issues in the field www.Nadiak.tk
Instagram: @nadiainherownworld
Photo credit: Danielle Iwata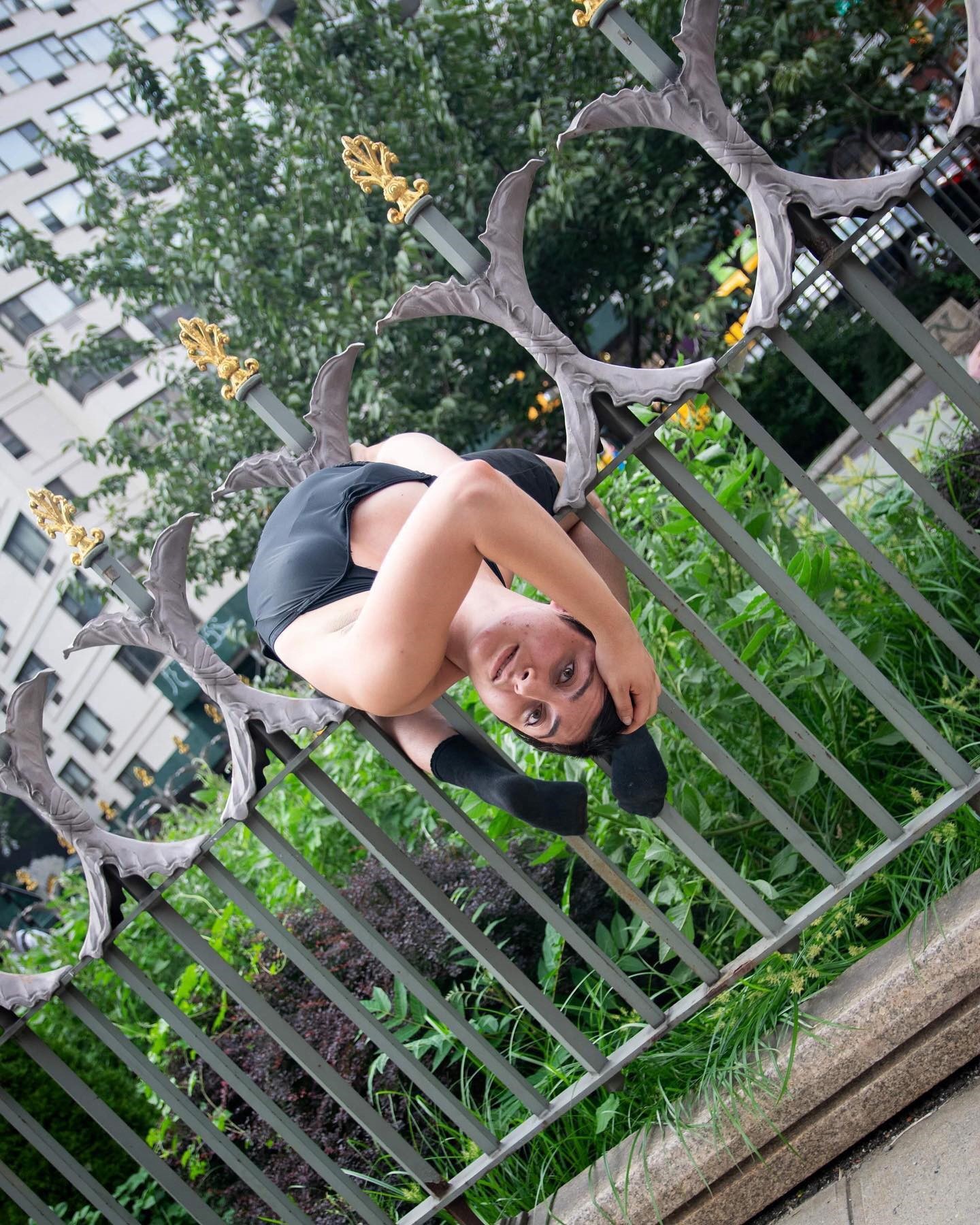 Bita Bell is a movement artist from Iran and holds a MFA in Dance from the Ohio State University. She has presented short dance films and solo choreographies internationally and has recently performed with Pussy Riot Band during Vienna's EuroPride Parade.  In her piece at BAX, titled Carded and Spun, Bita used a narrative that her aunt sent her as an audio message as a jumping off point to explore memories and trauma.  In a workshop and interactive performance style, she engaged the participants to reflect on, in text or drawings, and write on a long white butcher paper stretched diagonally across the stage. Through movement and the manipulation of the paper, she began to process the content expressed. For example, she crumbled the paper into a ball and started punching it and asking other members to join in punching.  Later on, an audience members grabs the other end of the paper and is dragged in the middle of the circle.  Gradually, Bita and the audience members collectively start tearing down the paper into smaller pieces.  A cathartic experience for many!
Instagram: @bitabell
Photo credit: Franz Reiterer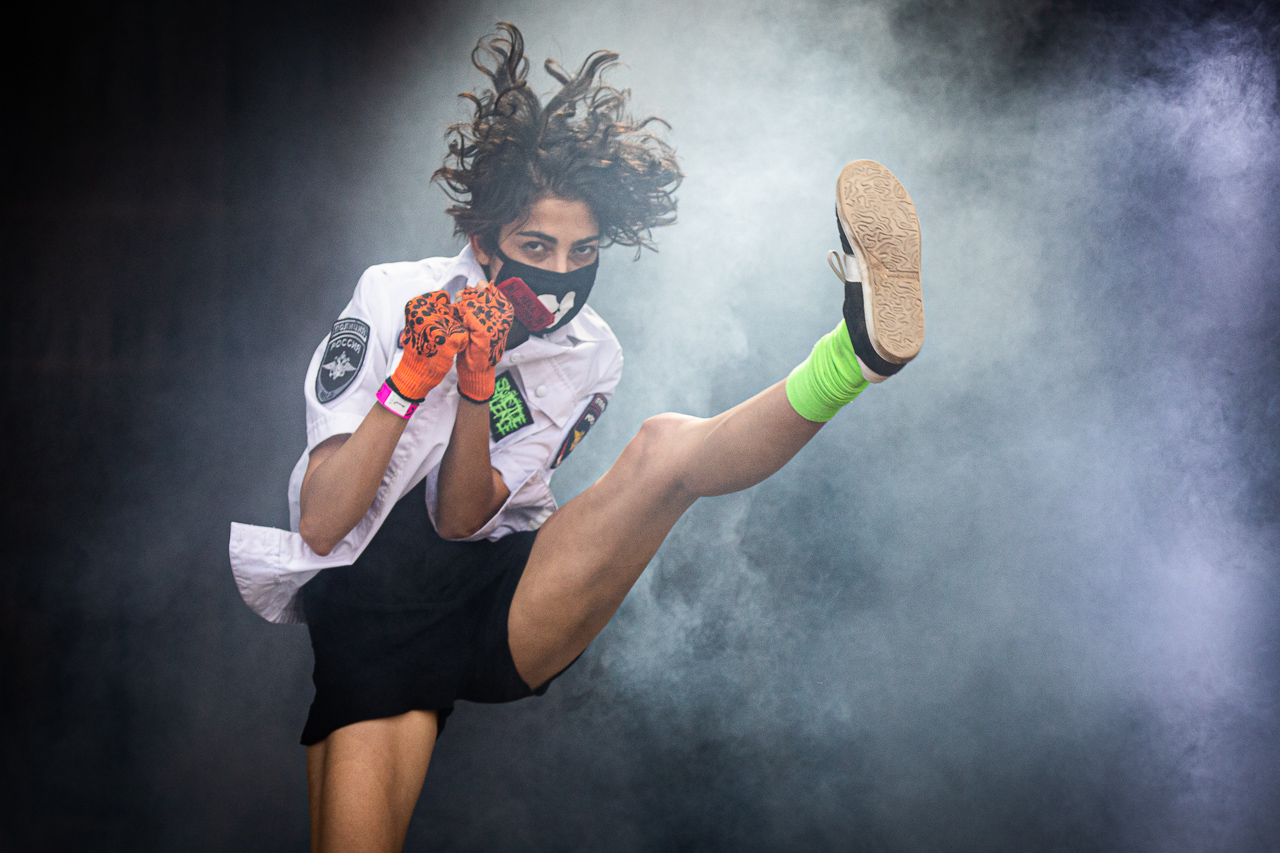 ———————————————
Anya Kneez is a Lebanese Drag Queen who left the US in the Summer of 2012, to move back to beirut.  Her first time in drag was at the first TARAB party in NYC.  That is when her journey began as an advocate for Arab queerness. Moving back to Lebanon, Anya helped pioneer a local queer scene challenging gender norms and Lebanese values, while re-envisioning and contextualizing drag as art in the Middle East. She readily draws inspiration from old Hollywood, her Lebanese heritage, fashion history, and her mother.
Anya continues to use her growing platform to push boundaries and to inspire others to be uniquely themselves.  Anya has taken over the internet with her strong visual aesthetic that has allowed her to be internationally visible.  She has appeared in multiple publications both in the region and around the world, including VOGUE, Dazed, Sorbet Magazine, Cause and Effect Magazine, and Cold Cuts Magazine, and was featured in a Gucci editorial alongside Bassem Feghali. She was also the subject of a 2017 documentary "Anya Kneez: A Queen in Beirut," directed by Mohamad Abdouni. The film is one of the first documentaries of its kind from the MENA region, debuted at the Brooklyn Museum and was selected for film festivals in the Netherlands, Switzerland, Tunisia, the United Kingdom, and Palestine.  Today Anya is still pushing boundaries and defying the rules in a region of the world where homosexuality is still considered to be illegal.
Instagram: @anyakneezplz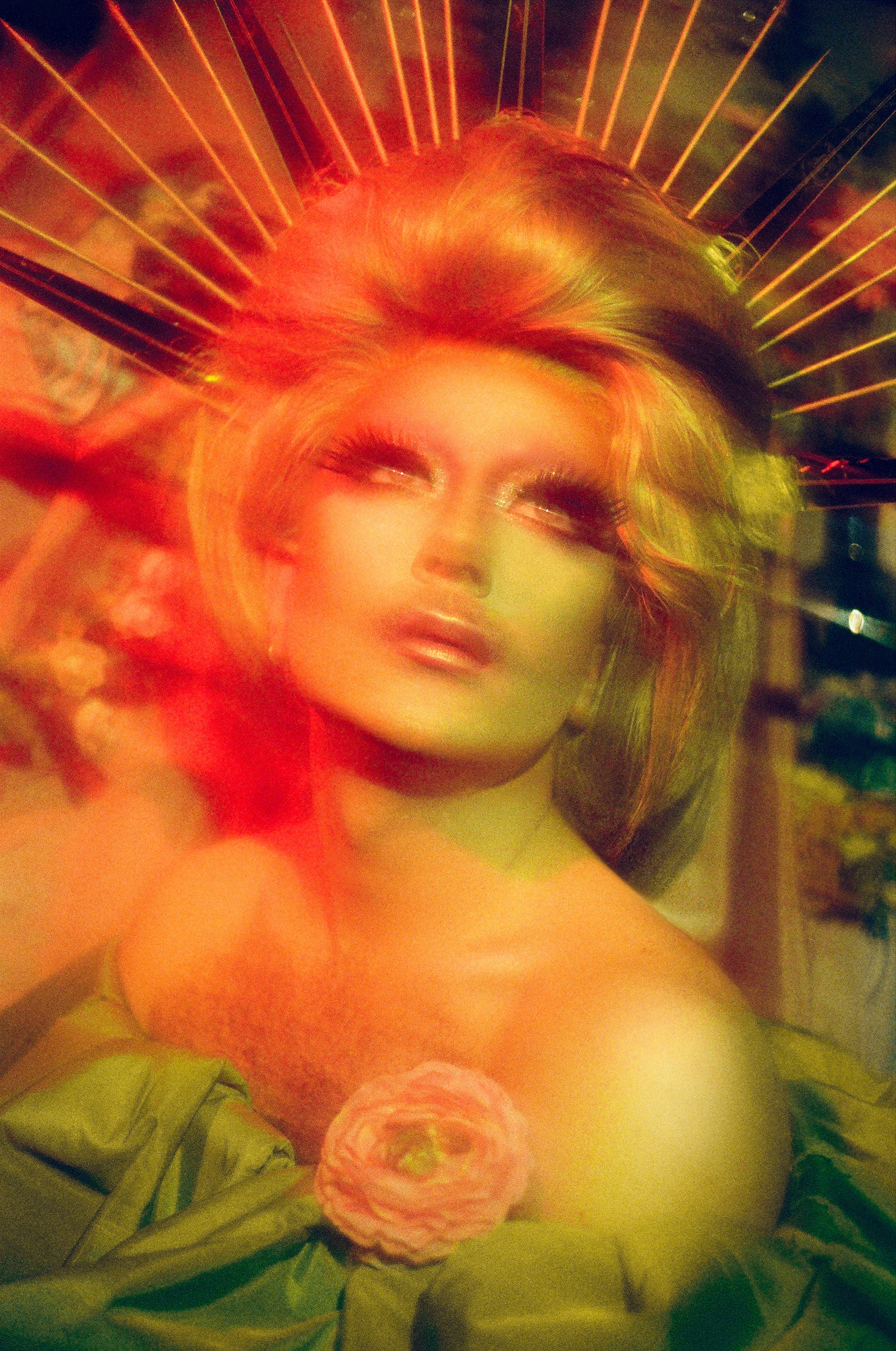 Dina
Instagram: @dorian.gaye
Michael is a queer Syrian-American jewish playwright from Midwood, Brooklyn. He's a recent graduate from NYU Gallatin where he created a concentration that combined the fields of media theory, arab cultural studies and playwriting to investigate the visual apparatus of neocolonial nation states and the invisibility of indigenous histories, materialities, embodiments and subjectivities. His plays seek to negotiate and challenge the mores of the American Theater institution, and narrate the nuances of Arab American identity through deconstructing the binaries of religion and secularism, arabness and Judaism, queerness and spirituality, etc. he's a former researcher with the turner prize human rights research agency, forensic architecture and is passionate about using theater to expand devices for investigation and representation in our cross pollinating fields of activism, human rights practice and art making. He is also a proud member of the movement for a free Palestine
Instagram: @michaelzalta
(See Adam's bio above for a picture of Michael + Adam!)
Lebanese native Ibrahim Khazzaka is a ceramic artist and teacher based in Brooklyn Ibrahim's work is process oriented. Through movement, balance, and harmony he uses his hand-building and wheel throwing skills to explore themes related to belonging, transcendence, and alchemy. Originally a behavioral therapist and educator, he earned his BA in Clinical Psychology from the Lebanese University (Beirut, 2012). Since moving to NYC he's been actively engaged in the city's warm and supportive immigrant art community.
Instagram: @Ibrahim_khazzaka