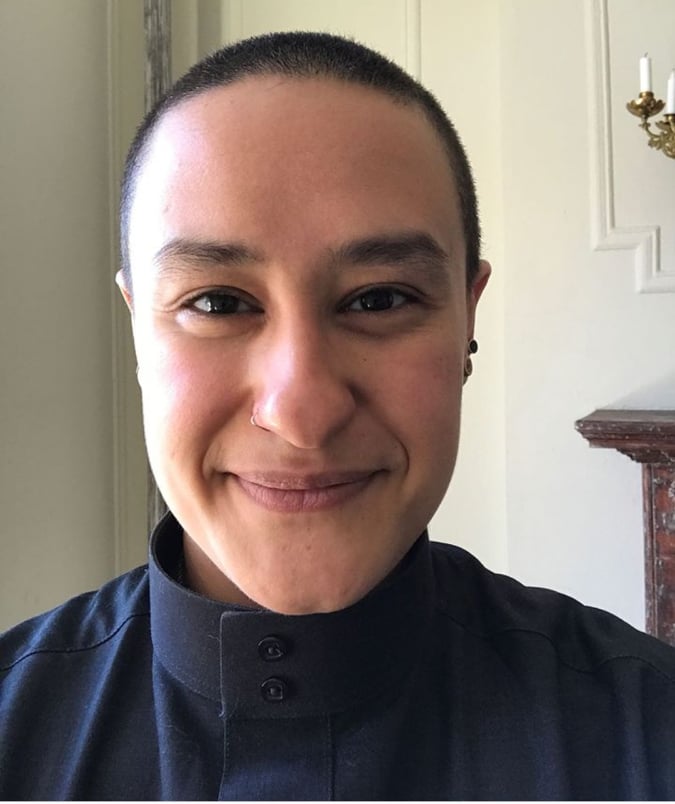 Mariam Bazeed is a nonbinary Egyptian immigrant, writer, editor, spoken word artist, performer, and cook living in Brooklyn. An alliteration-leaning writer of prose, poetry, plays, and personal essays, Mariam received their MFA in Fiction from Hunter College. Their work in all genres is in print and online, and their plays have been presented in festivals in the U.S. and abroad.
Mariam joined us to talk about their start as an writer, their recent dive into poetry, reconnecting with family after extended separation, the joys and challenges of making personal work public, and writing bilingually for the first time. 
Their new English/Arabic play, written with Kamelya Omayma Youssef, Kilo Batra: In Death More Radiant, will be produced at the Arab American National Museum, in late 2021. They're also currently working with visual artist Jacob Nader, on a hybrid book of images and poems, tentatively titled post-mortem family vacation.
IG:  putteraholic; cultofbazeed