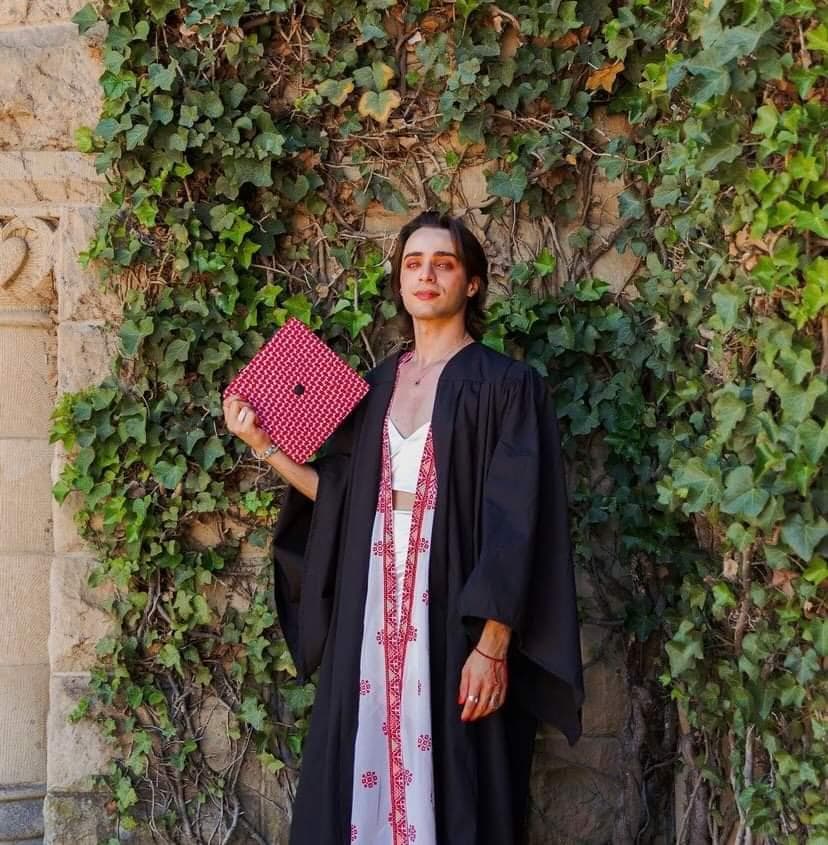 Hamzeh Daoud is a trans femme Palestinian researcher, organizer, and tech person originally from Amman, and currently based in Texas. She's co-lead of the ongoing survey Presencing Ourselves: A Survey of LGBTQI+ Muslims in the U.S. (along with our recent guest Amara, and in partnership with Queer Crescent).
**If this applies to you, you can take the survey here!!**
This episode consists of complete emotional whiplash in which we alternate between serious conversations of queerphobia, family trauma, and settler colonialism, and utter ridiculousness. 
Hamzeh discusses the importance of the survey from their perspective, both identifying and critiquing the ways that quantification and measurability can give our communities more legitimacy in a capitalist-oriented system. 
They also talk about documenting their journey coming out to family and seeking asylum on Tiktok (follow them at @hammyenbywammy), while also questioning Western narratives around visibility. We also discuss the recent attacks on Gaza, why Zionist narratives are so effective on the US public, and the media obsession with illustrating the "perfect victim," rather than treating life and liberation for Palestinians and other marginalized groups as unconditional.
Also in this episode, Ellie and Nadia make bad puns (which Hamzeh is puntagonistic towards) and Hamzeh tries to say "fuck" exactly five times to meet the podcast's new community guidelines (listen to find out if she succeeds). 
Leave a Comment